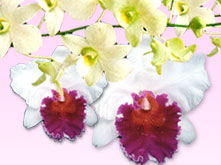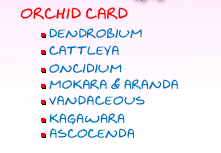 Term and condition

1. Orders are accepted by fax, e-mail or letter. Please provide us the detail of your address, phone and fax number, e-mail address, destination airport, air-cargo carrier, custom agent, agent's phone and fax number and Import permit.

For distributors, agents and other wholesalers related business are welcome to orders from our stock. We offer the best quality orchids and competitive pricing based on amount orders

2. We have no minimum orders requirement.
The price of plants does not include airfreight cost and handling charged

3.Payment in full is required with your orders

All orders must be prepaid, we accept cheque , Bank draft and Telegraphic Transfer through our bank as below

Bangkok Bank Limited
RATCHAWAT BRANCH
THANONNAKORNCHAISI, DUSIT, BANGKOK 10300 THAILAND
TEL. 662-241-1550-4, FAX.662-241-0717

Untimate Beneficiary : A&P ORCHID NURSERY
Account number : 146-0-98224-0
Swift Code : BKKBTHBK

Or You can transfer your money through The Western Union Money
Transfer service for Mr. Anuwat Kanjana

4. All damaged must be reported immediately on arrival or following day of delivery latest.

If there is sometime you are looking for and don't see it in the listing, that doesn't mean we don't have it just shoot a line via e-mail or fax or give us a call and we're sure, we can find it or will do our best to fill your request. It will be very nice to have met the orchid growers both commercial and hobbyists…. Like you.